The Back to Earth website required a new function that showed where all the compost created from Melbourne's green waste collection went. Working with Webplace, we designed and implemented a "Compost in Action" map that showed where this compost was actually getting used. I collated all of the information from local organisations using the compost, gathered imagery and designed the icons to be used in the map tool. We did UI testing to decided how long the descriptions should be. Overall this tool is very fun to use and proud to promote composting.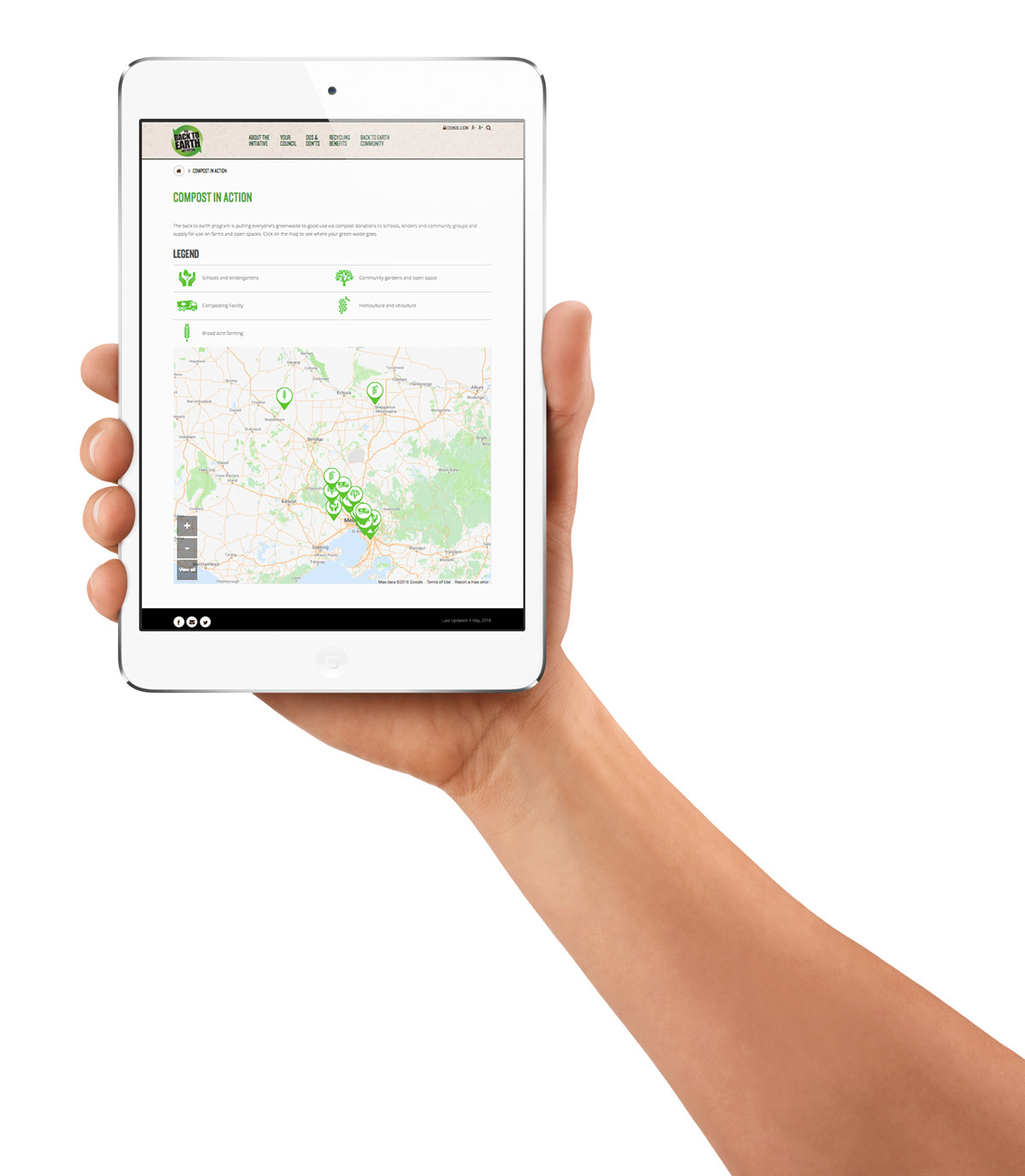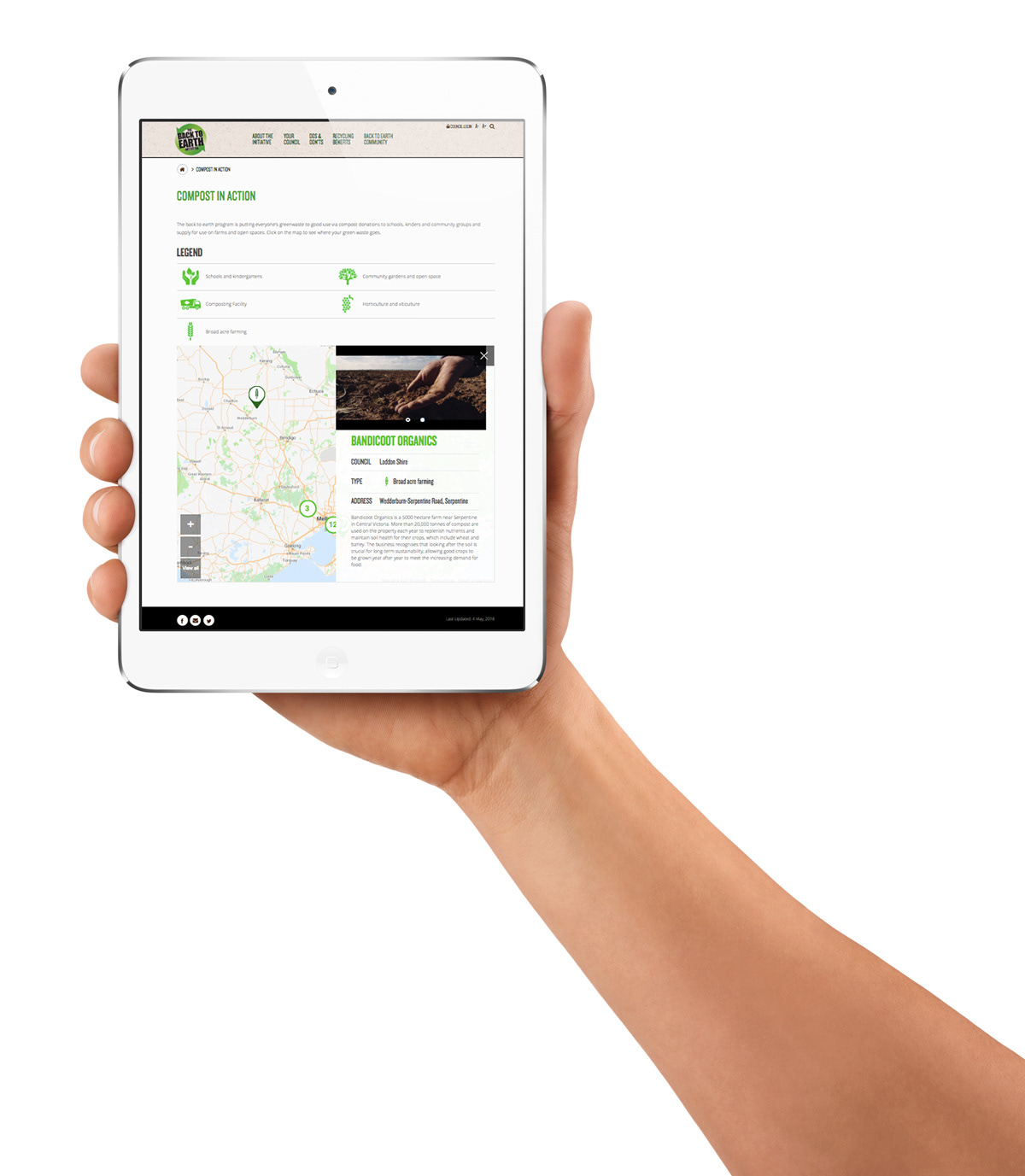 The Back to Earth Initiative is your chance to be a part of something that benefits everyone. By using your council's green waste collection service correctly, you can help to create useful compost products and reduce the amount of organic waste dumped in landfill.
The Back to Earth Initiative was developed by the Metropolitan Waste and Resource Recovery Group (MWRRG) and runs in partnership with 19 metropolitan councils in Melbourne's north, west and south east, and four regional councils in northern Victoria, to support the successful operation of new organics processing facilities. The Back to Earth Initiative shows us how what we put into our green waste bins can become a useful product that nourishes gardens and farms.